I have been working in the fitness industry for 8 years after graduating from Auckland's AUT university. Starting my career at Les mills Auckland city and then moving on to other large commercial gyms, as well as a mobile personal training service. I now have my own private studio in East Auckland.
Over my years of experience, I have helped a wide range of people with many different goals including weight loss, muscle gain, preparation of marathons and other sports specific goals. During this time, I kept finding myself completely drawn to weight loss and the body sculpting aspect of training. There is something about helping one's body to completely transform that is very rewarding and I invest 110% into my client's goals.
I am a firm believer in ''practice what you preach'' and have used myself first hand to understand what one must go through to achieve such a goal, and the physical and mental barriers that come with it. I gained weight quickly throughout my teenage years and in my final years of High School was 15 Kg's overweight. I was extremely unhappy and knew I had to take control before it spiralled out of control. This is when I entered into my own weight loss journey, and my passion for exercise and nutrition was born.
With the health and fitness industry booming and pumping out crazy new must try diets and training regimes every few weeks, I felt as though we are getting brainwashed with so much marketing driven fitness pollution, that we are losing sight of what our bodies actually need. This brought me to the creation of BODIFIX.
My vision is simple - I want to help people understand that you don't have to stress yourself physically or mentally in order to achieve the body you want. No more fad diets, detoxes or yo-yo dieting. No need to train 2-3 hours per day or run for hours on end. By taking it back to basics with proper nutrition and goal specific training, I will teach you how to achieve your goals and sustain overall health.
What some clients have said
What some clients have said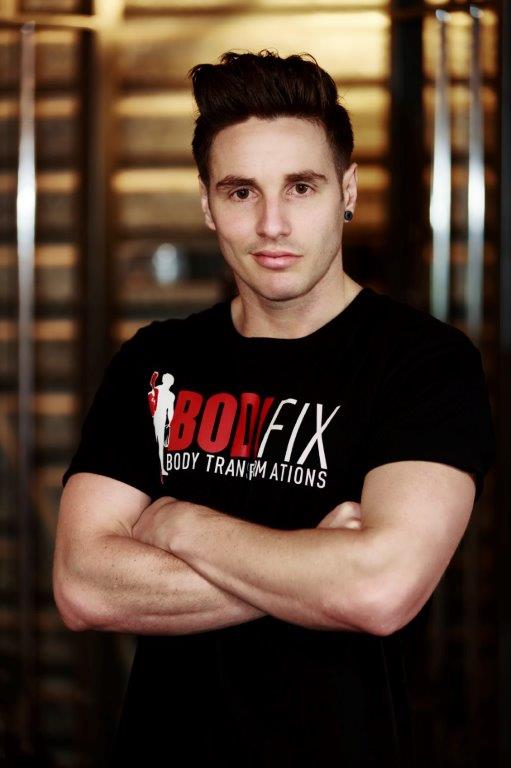 Adam Camilleri
Head Trainer and Director
---
Dip. Fitness Training
Cert. Sport and Recreation
Les Mills BodyTrainer Core Cert.
Les Mills Bodytrainer Box Cert.